LE Palms cultivating Chamaerops humilis and Chamaerops humilis var. cerifera in Leipzig, Germany. Other sorts can be cultivated on demand. It is a great fan palm not just for the mediterranean regions like North Africa and South Europe, it's also a great palm for urban areans and hot cities. Palms are always good to cool down hot areas and to have more diversity for the urban greening.
Chamaerops is a genus of flowering plants in the palm family Arecaceae. The only currently fully accepted species is Chamaerops humilis, variously called European fan palm or the Mediterranean dwarf palm. It is one of the most cold-hardy palms and is used in landscaping in temperate climates. Apart from the fully accepted Chamaerops humilis, there are a few taxa of unresolved status plus numerous species synonymised under Chamaerops humilis. The species Chamaerops humilis itself has three accepted varieties as follows:
Chamaerops humilis var. argentea André (syn. C. h. var. cerifera) – "Atlas mountain palm" of Northwest Africa. Leaves glaucous.
Chamaerops humilis var. epondraes – Northwest Africa. Leaves glaucous.
Chamaerops humilis var. humilis – Southwest Europe. Leaves green.
There also are at least three cultivars (C. humilis var. humilis 'Nana', C. humilis 'Vulcano', C. humilis 'Stella'). C. humilis 'Vulcano' is a compact, thornless cultivar. May be silvery, but less so than argentea. The leaves tend to be thicker, and the appearance of the plant is bushier than var. humilis or var. argentea.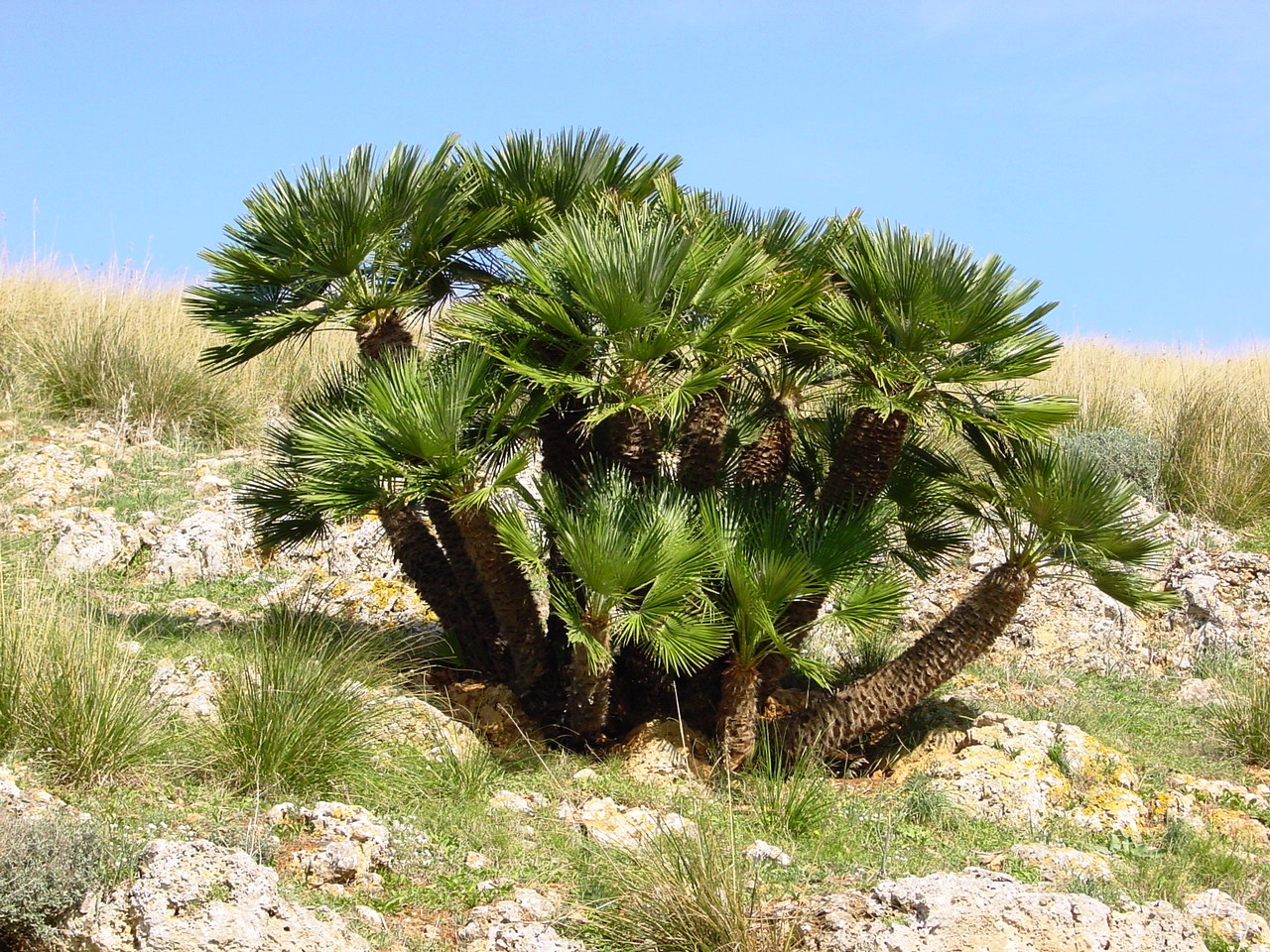 Chamaerops humilis is one of only two palm species native to continental Europe, the other being Phoenix theophrasti. It is mainly found in southwestern Europe (Malta, Sicily, Sardinia, over all the Mediterranean coast of Spain and Portugal, central and southern Italy, some parts of the southern Mediterranean coast of France and Monaco, as well as northwest Africa (Morocco, Algeria, Tunisia). It is the northernmost naturally occurring palm in the world, with the northernmost standing at Hyères-les-Palmiers, at 43° 07′ N.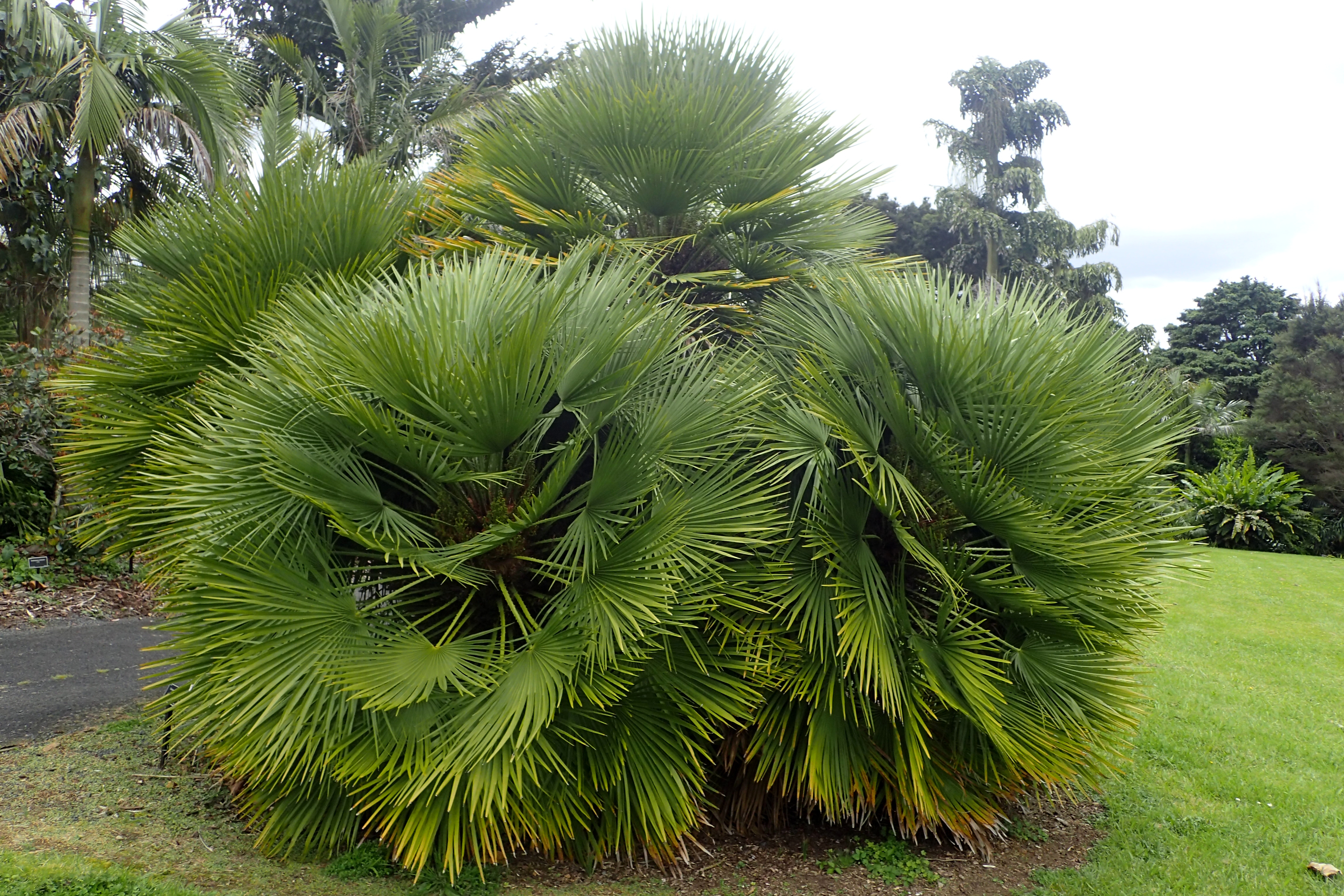 Chamaerops humilis is valued in gardening and landscaping in many parts of the world. It is very drought-tolerant once established. It is hardy to −12 °C (10 °F), but does prefer hot summers. It is a very slow-growing plant. The blue form of the species, native to high elevations of the Atlas Mountains, has recently been introduced into the trade and early reports indicate that it may be −12 °C (−22 °F) or more degrees hardier than the green form.
It has gained the Royal Horticultural Society's Award of Garden Merit. https://en.wikipedia.org/wiki/Chamaerops